"She had blue skin. And so did he. He kept it hid And so did she. They..."
– Shel Silverstein
"The secret of change is to focus all of your energy, not on fixing the old, but..."
– Socrates
"'Why do daemons have to settle?' Lyra said. 'I want Patalaimon to be able to..."
– Philip Pullman, His Dark Materials (via languagemagic)
"Love is cursed by monogamy"
lovemonilove: "We formed a new religion No sins as long as there's permission And deception is the only felony So never fuck nobody without telling me" You guys might not like Kanye but I'm loving this verse….
Dear hipsters re-posting "artistic" photos... →
…you wonder why you lose followers.
Watch
Patriotism at it's finest.
"We do not grow absolutely, chronologically. We grow sometimes in one dimension,..."
– Anaïs Nin
Owning a garden
Yea I have a garden. It's not my nonna's, it's not some shitty home garden kit. It's a bad-ass, green, all-sorts-of-food-n-shit garden! You know what I did with it today? I went out and picked my spinach, my chives, and my parsley, and I made the most tasty omelet I've ever eaten. I even took a tomato, cut that shit into slices, and GARNISHED THAT MOTHERFUCKER. ...
thisqueenwillconquer asked: I was reading some of your posts... and they are a treat, Lopes! : )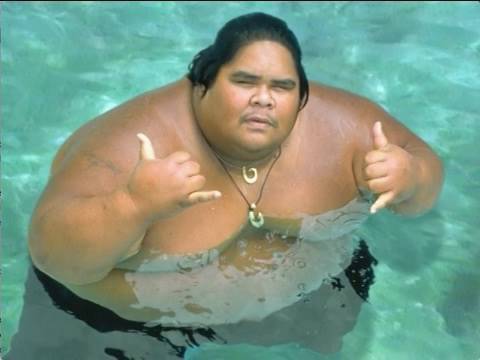 Guidos
I have to commend Guidos on one aspect of their stereotypical persona. They are incredibly polite! Many instances I find myself greeting a Guido at work, to which almost ALL of them take the time to form a full response. It's rare to find this courtesy received from any other culture. Example: (Guido enters my place of employment) Me: Hey, how are you today? Guido: I'm great,...
The perfect getaway
Does't it seem like the whole sweet world was manufactured for our wants and pleasures? Like if I were to turn my head - now don't spoil it, don't tell me - just to the right. Does the world shut down into some sort of time-stopping, power saving mode?
"Our deepest fear is not that we are inadequate. Our deepest fear is that we are..."
– Nelson Mandela
"To laugh often and much; to win the respect of intelligent people and the..."
– Ralph Waldo Emerson
I'm ignoring you
BlackBerry Messenger has been getting to me lately. Some people think it's ok to use at some sort of 24/7 instant messenger. If I'm not in the mood to talk, I'm not going to. Simple. I remember when I was young, I would call my friend's house to hang out. If they didn't pick up, well fuck, that was that. Now cell phones are one thing. If I didn't want to...
Too many friends?
Is there such thing as too many friends? I find that when you try to be friendly with everyone you meet, these relationships get overwhelming. The biggest problem I run into is when people don't get along with eachother. Do I choose sides? Do I step back and not get involved? Do I stand UP and voice how I feel? Most of my life I've chosen to step back, but then I see people I care...
"Your asshole was flaky one day?"
– Kate Hustis
"A scorpion and a frog meet on the bank of a stream and the scorpion asks the..."
– Unknown
Ginger: Lopes, blink twice if it hurts
Lopes: You're not even looking this way
*ginger looks after a minute of spacing out*
Ginger: K go
*Lopes blinks twice*
Ginger: ...so does it hurt?
*entire room facepalms*
Emotionally unavailable
So basically, I need to get my shit straight. No more "female connoisseur," no more loafting while I watch my friends smoke drugs, no more making my life an open book. There are certain habits I perform for attention, and I'm turning them off. I'm becoming emotionally unavailable. Try and crack me. I dare you.
"We Came As Romans bro? Dude, I came from woodbridge bro."
– Maddie Casola